Screens by Amanda Edgcombe
The painters in A Fine Balance employ traditional painting techniques in figurative and abstract styles, including working in oil, gesso, watercolour and acrylic.
Drop in to see their work when visiting the exhibition by Anish Kapoor at Houghton Hall. See the Houghton Hall website for opening times and ticket prices to book in advance.
Spring Orchard (After Piero) by Kate Giles
Sea Cave 3 by Pandora Mond
Out of the Blue by Lorraine Bewick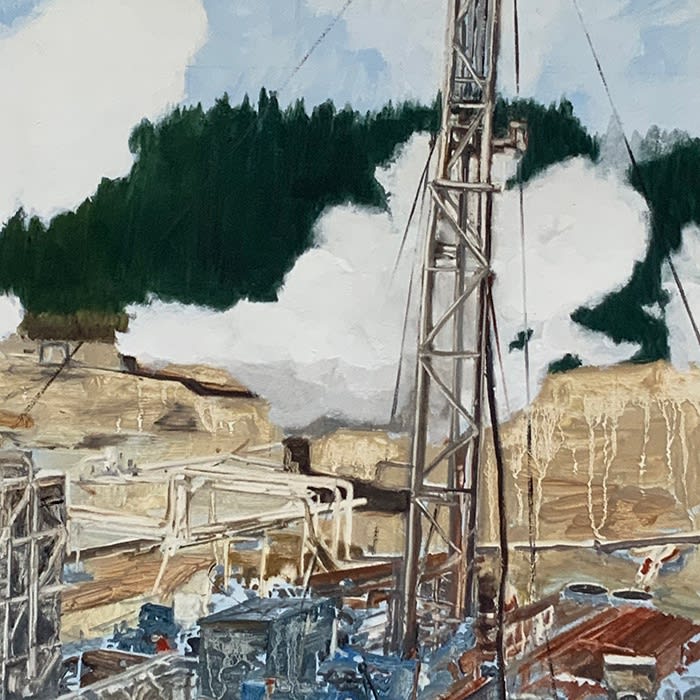 Wounded healer #2 by Natalie Laing
Closing In by Linda Jamieson
North Sea Study #21 by Peter Wylie
About the author
Paul Vater
PAUL VATER
Paul conducts studio visits to maintain strong relationships with artists, designers and craftspeople who show their work with us. He manages the main C&C website and has developed the online shop where selected works are presented for sale.
Paul established his design company, Sugarfree, in 1990 and quickly gained a reputation for delivering fresh, effective marketing campaigns and brand identities for clients including Save the Children Fund, United Nations Association and UNHCR. Over the years those added to the roster include IPC Magazines, Arts Council England, The Roundhouse, Barbican Centre, Arts Marketing Association, Look Ahead Housing and Care, Paddington Waterside, BBC Worldwide, Commonwealth Foundation, Prestel, City of London Corporation, Baker Street Quarter, Victoria BID and the University of East Anglia.