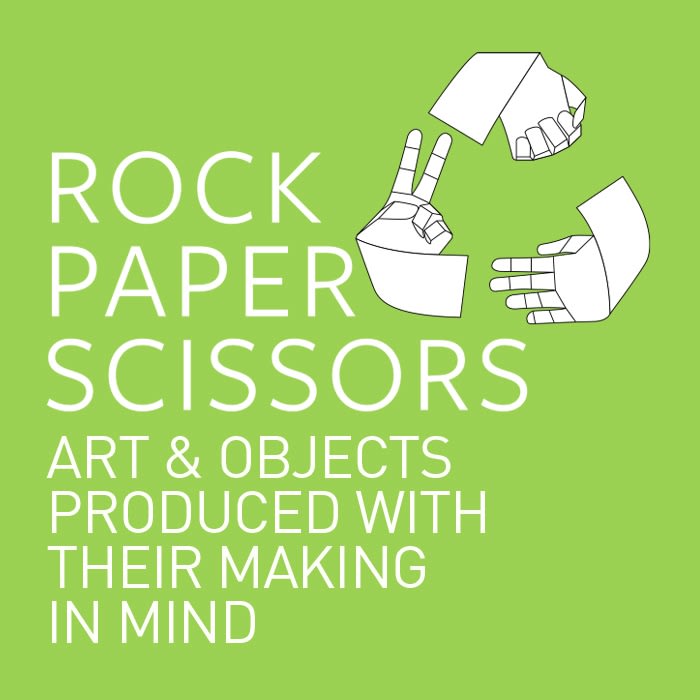 Skills made evident in bringing about their innovative ideas through a diverse range of art and handmade objects have been a recurring point of interest for the artists and makers that work with C&C. Rock, Paper, Scissors refers to the childhood game of chance where material properties prescribe the outcome of each playful exchange between two players, with the material choice made by one player winning the point. The artists and makers contributing to C&C's latest exhibition at Houghton Hall Stables show how they exploit material qualities during the production process to create an original and unique work of art.

Technical ability has played a subsidiary role in the production and appreciation of art in recent decades. More conceptual work has proved dominant in contemporary museums and galleries around the world. Rock, Paper, Scissors celebrates creatives who have developed what they do against the grain, despite this prevailing direction. They've accumulated a wellspring of personal experience coaxing their creative ideas into being. Carved stone bowls, single sheet paper cuts, clever collages, poured paintings, hand built porcelain vessels, hand woven baskets, welded and sand-cast sculptures, hand blown glass, tactile turned wooden bowls and hand hewn wooden platters acknowledge their material origins. Each piece reveals the alchemy that occurs between creative intent, material choice and dexterous fabrication.

Artists and makers contributing to C&C projects live and work in non-metropolitan, rural locations in the east of England. They have a strong connection with or include the natural world in their subject matter. Everything exhibited will be for sale or available via C&C's online shop. There will be 40+ artists and makers,11 of whom are new to us.
The list of exhibitors will be published shortly
Picture credit: Dark Tendril Bag by Sarah Paramor © Annie MacDonald, AIM Photography