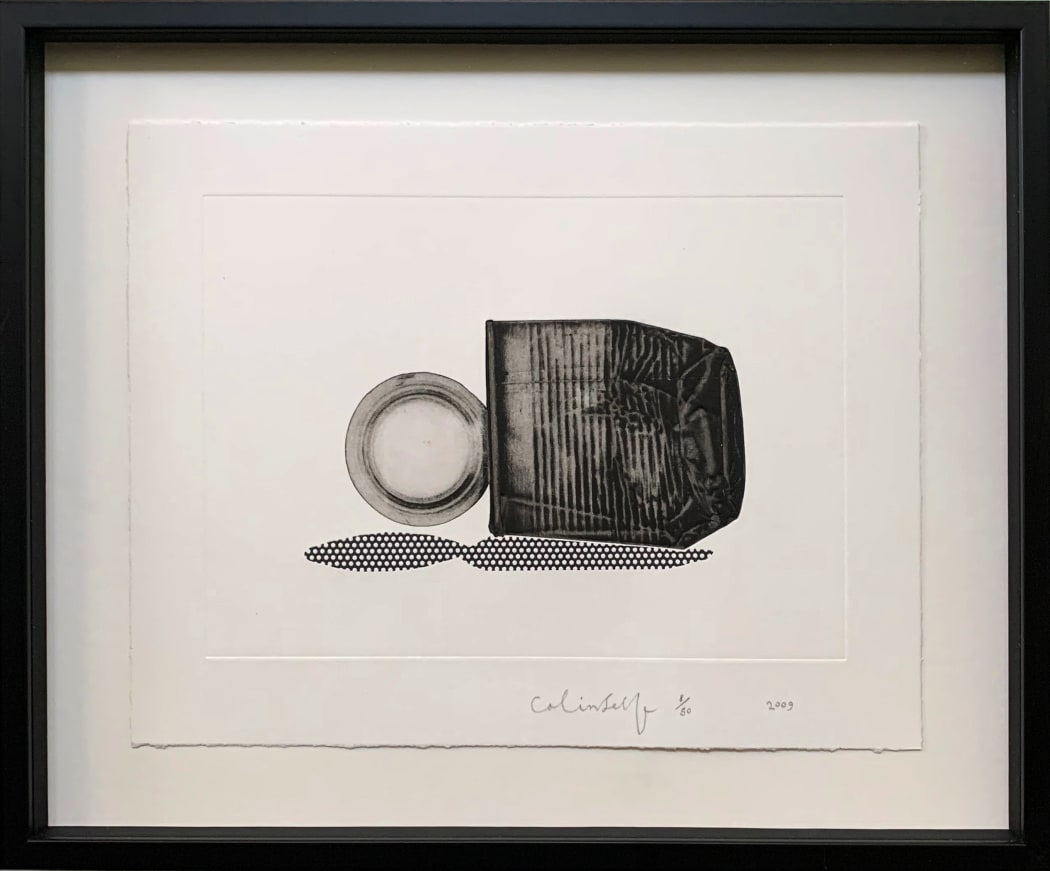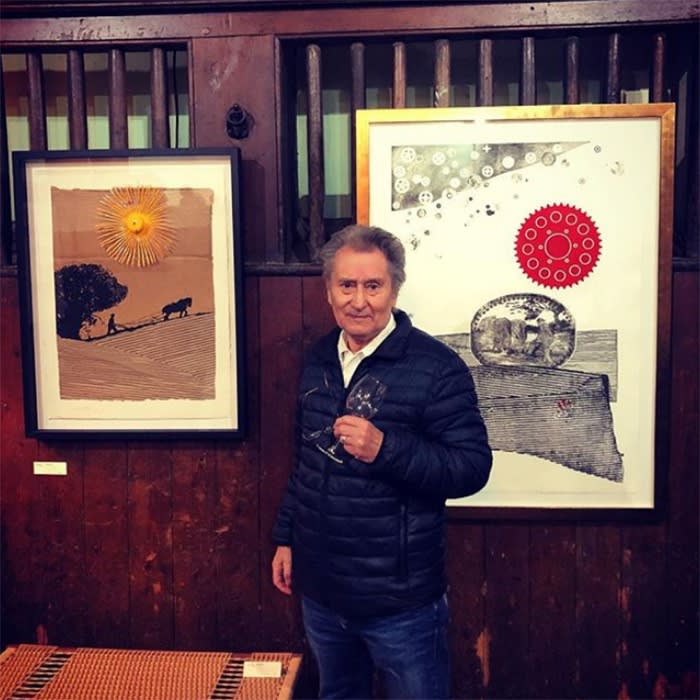 (Above: Colin Self standing in front of his collage "Ploughman" and "On the Road to Ithaca" currently showing in A Fine Balance, 2020 at Houghton Hall)
Springs Fireplace Road is the address of Maurice Payne's studio in East Hampton, New York. Payne visited Self when in north Norfolk after which they decided to work together again on this series. He left a number of different sized new plates with Self who began to work on them - all as personal and non-competitive as a diary.Self considers these etchings to be essentially about serendipity.
A quest to discover something sensed but remains covered. At times things are discovered by chance – some one never even knew existed in the first place. Self sees this body of work as the antithesis of 'getting to the point' having no apparent logic or theme. The backwater, which no matter what else goes on in world speculation, hype, investment, money, power and fashion, simply remains true, constant. When at the Slade Self chose etching as a second subject to painting. He loved the pressure of the press and it somehow symbolised authenticity.

Self drew drypoint and hard ground small etchings. Found objects were inked up and printed as the plate itself which was unorthodox in its time. In 'Springs Fireplace Road' he quite naturally returned to the skills developed at the Slade. This series of tin cans printed by Payne, display in Self's own words: "a clear empathy and ability to get within the psychology of what I wanted to say – something is truly amazing".
Springs Fireplace Road in East Hampton. During a phone call with Maurice Payne, Colin Self was told that "The 'Fireplace' refers to bonfires that were lit at night to guide in pirates like Captains Kidd and Blackbeard." Later Payne mentioned that the Abstract Expressionist painter Jackson Pollock had his studio "50 yards down the road from here and the tree he crashed his car into and died still stands by the roadside."