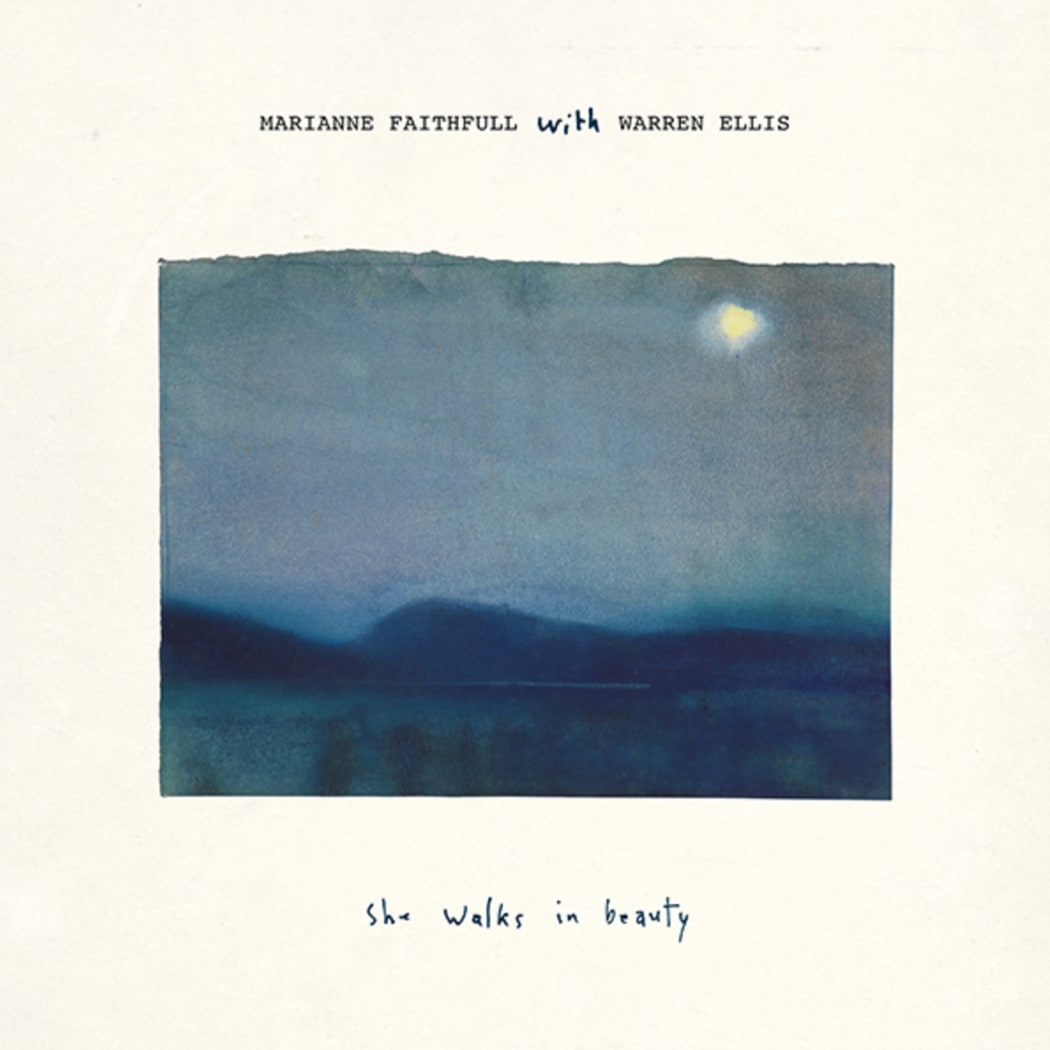 Here is an extract from an interview with Marianne Faithfull undertaken by Harriet Vyner of Cheerio Publishing

"I chose Colin Self to create the album cover, partly because his work is beautiful and partly because I love him. He's been a friend for years, long before he was well known. Now he's a renowned artist, with paintings and exhibitions at the Tate Gallery and the respect of his fellow artists but I feel the same about him now as I did at the start of knowing him. I like him – I like his wife Jess – I like them. He and Jess told me that they had a great time picking out the watercolours for the record cover and the video that goes together with the title track She Walks in Beauty. Their choices were authentic. They got it.

"And Colin's work is mysterious, just as aspects of poetry are mysterious. There it is – we can clearly appreciate what we see, what we read or what we hear - but is there another, an extra dimension, behind it? I couldn't have thought about this sort of thing twenty or thirty years ago.

"Colin's whole attitude is brilliant. He's honourable, straightforward – a decent man. And there aren't many of them. There are a few, I suppose.And of course, the artist is often separate from the person. It's not always the same. This can apply to musicians, authors, painters and poets. However, someone like Francis (Bacon) – who had his act together from the start of his career – didn't need to create a persona. He was authentic from the start, long before he was famous and long afterwards. That's the same with Colin. He hasn't changed. Success doesn't mean anything to him. He is and always has been his own man."