We have a new selection of beautiful glass bowls, jugs and vessels for our online store made by Stewart Hearn. Stewart is a highly respected and award-winning artist, craftsman and designer, specialising in bespoke handblown glass. Having left his London workshop some years ago now, his inspiration comes from the constantly changing hues in the Cambridgeshire Fenland landscape through the seasons.
MORE ON WORKS BY STEWART HEARN
Sue Kirk's passion for willow began in 1997 after meeting a local basket maker. Her husband began growing willow organically around the same time. The growing, harvesting, sorting, selecting and preparing of willow are inseparable elements to her craft and are practiced seasonally. Dicky Meadows and Brittany Blue willows are grown organically in Kings Cliffe in Northamptonshire. The Hazel she uses for handles is grown locally by Hugh Ross and Carolyn Church in a ten-year rotation Coppice.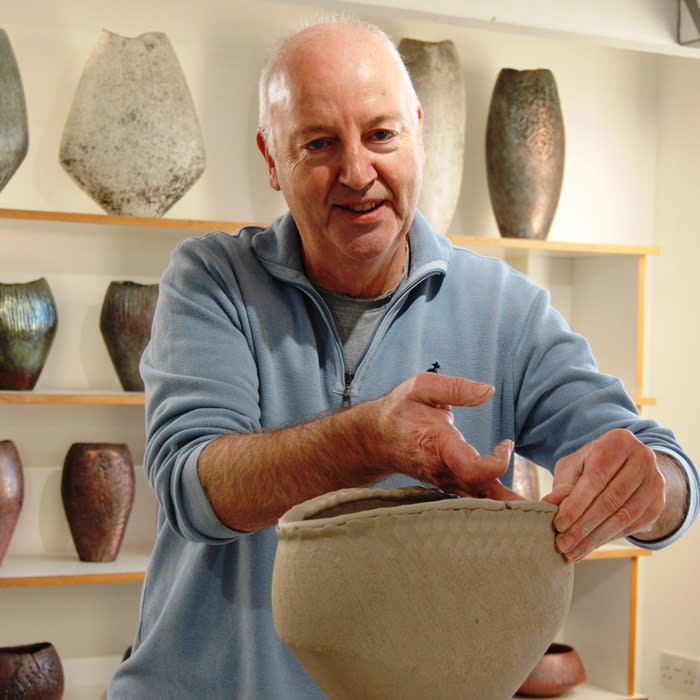 Stephen Murfitt has focused in more recent years on hand-building and Raku firing his forms and vessels. The making process has evolved slowly to allow for the development of new ideas. The work is a visual and tactile response to the natural and built environment.
MORE ON WORKS BY STEPHEN MURFITT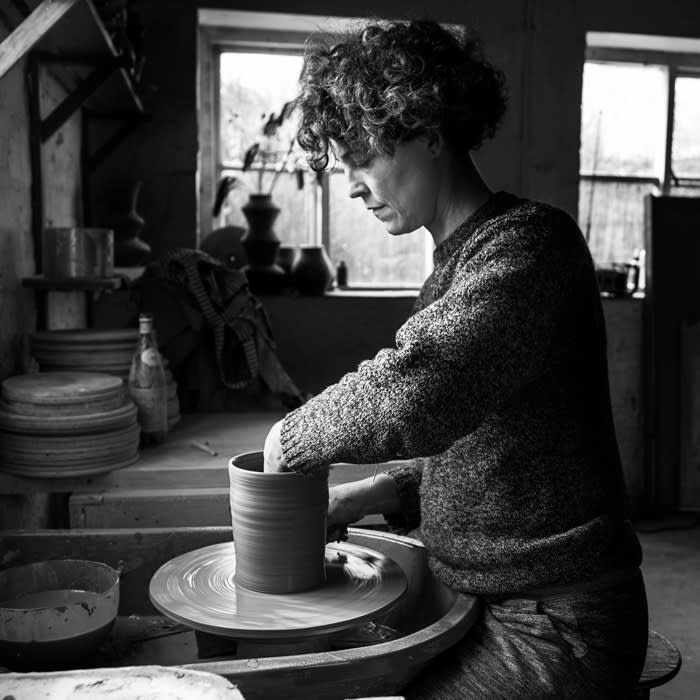 Laura Huston is greatly influenced by and admires the work of John Ward, Lucie Rie, Ian Godfrey, and Korean Buncheong Ware for their timeless beauty, the ancient quality of their work and the way the decoration is integral to the pots. All of her pieces are completely unique and have a subtle sense of balance between the various processes involved in their execution.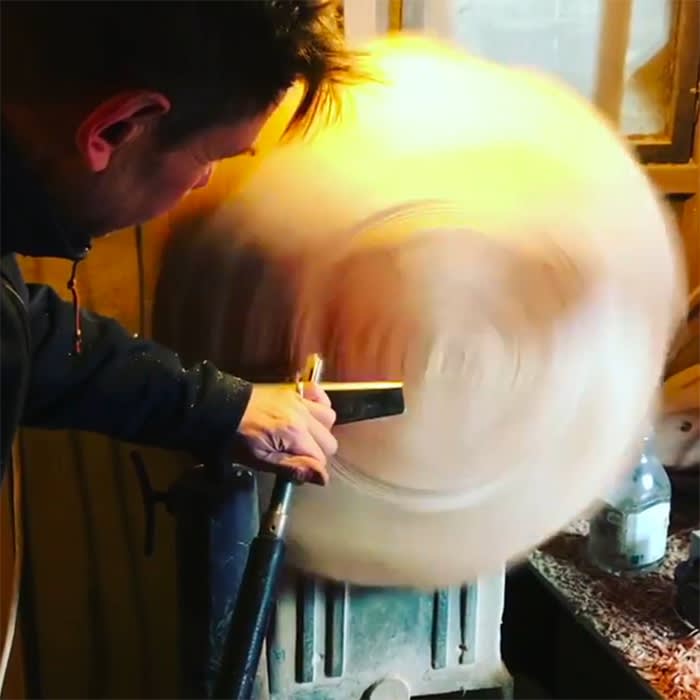 Tim Plunkett strives to produce elegant, functional pieces with graceful uncluttered lines, for daily use the kitchen and table. With a BSc in Environmental Science and involvement in direct action opposing the destruction of ancient forests and cultures, it is important to Tim that all his work is made from locally sourced wood. Entirely self-taught through trial (and often painful error)