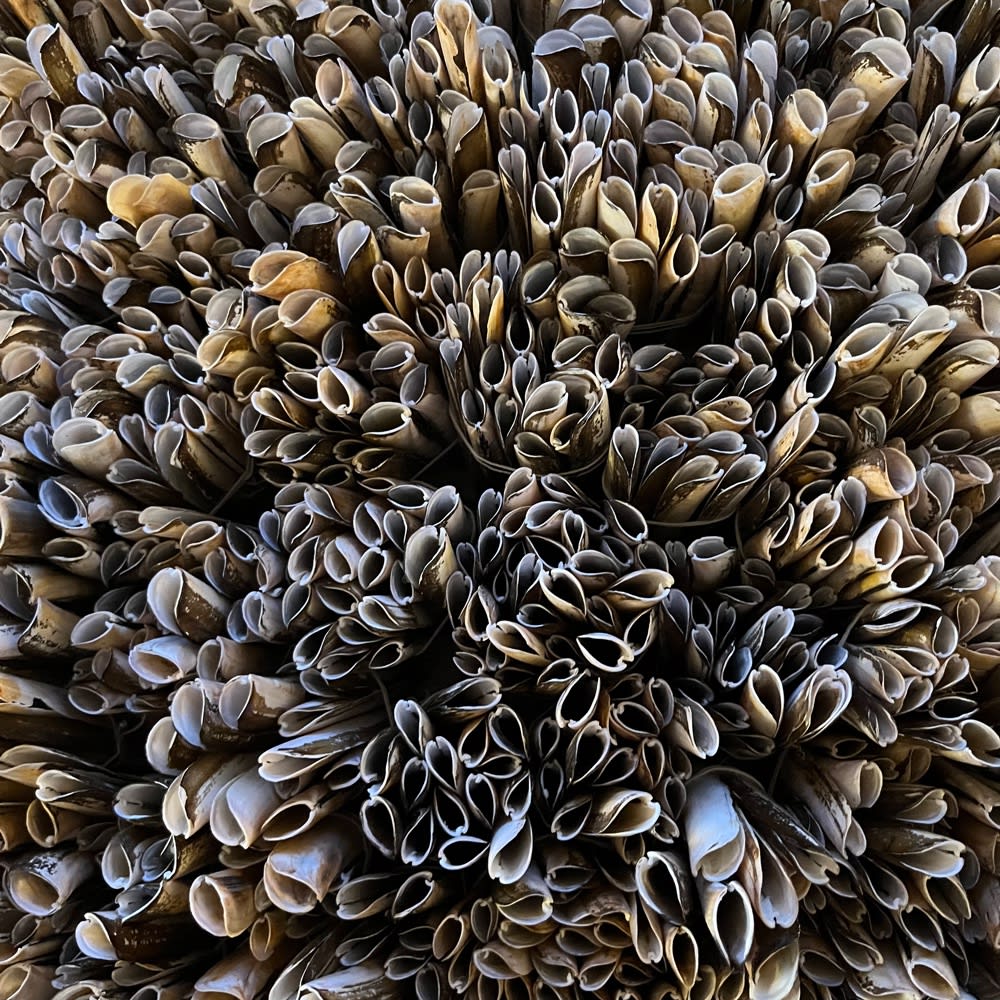 Inspired by the encounter between the natural and manmade and those forms and processes that shape her surrounding landscape, she explores ideas through the process of making and the intuitive application of a material's inherent qualities.
Carolyn Brookes-Davies graduated from Goldsmiths College, London University in 1980 with a BA honours degree, followed by an MA at The Royal College of Art graduating in 1982. After a twenty-five year career as a fashion designer in London she moved to North Norfolk in 2003.
An early fascination with man's impact on nature arose from walking as a child with her father along disused railway tracks and reclaimed colliery sites near her home in Manchester. This recurrent theme of the impact of human activity on nature has been present throughout Carolyn's work. Structure and process, repetitive sequencing and the combination of separate elements to form a whole is central to her work and her use of the recurring patterns in nature generate a dependable, underlying rhythm, consistent in all her pieces.
Using painstaking construction to carry the idea she juxtaposes a diverse range of contrasting materials, fragile with hard, structured with organic, natural with manmade. She aims to utilise the intrinsic qualities of the material and processes to evoke thoughtful, calming and surprising associations. Her chosen medium of shell has led to scrutiny of all that implies and recent works examining protection and susceptibility, enclosure and exposure could not be more poignant in the current environment.