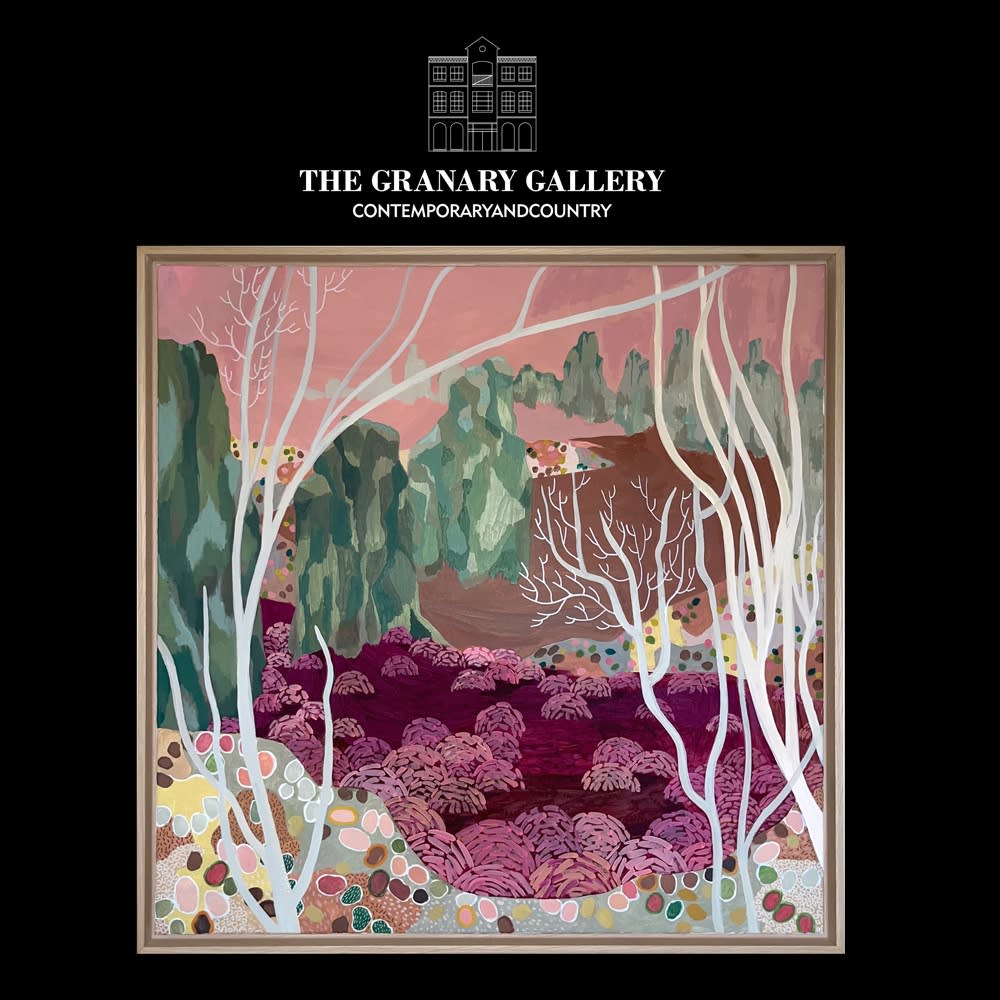 GLASS BLOWER: STEWART HEARN has established a professional practice as a glass maker and designer of thirty years. His work demands high standards of design and exacting technical knowledge. Using traditional skills he interprets his contemporary visions and exhibits in many contexts and countries internationally.


Spotty Jugs (Blown Glass with black spots) £75 each

Oval Encalmo Bowl (Blown Glass - turquoise with steel blue and rose and peach)
13cm x 27cm x 23cm £325 each


PAINTER: MARY BLUE – based in Wells-Next-the-Sea, North Norfolk – imagines human activity in the seascapes she paints. Farmers and fisherman are never shown on the shoreline in her compositions, but they are represented in her handwritten thoughts written in blue biro buried within the painted folds of each marshland expanse. Her paint is applied in generous smears, slurps and splashes over expertly drawn, softer veils of underpainting. The clarity of the coastal air, its eddies and squalls feel part of her vision, somehow described in the vigour of her brushstrokes.


A Sea Holds Hidden Mysteries (located in The Bay Seafood Bar)
Acrylic mixed media on board. Framed 68.5cm x 190.5cm x 4cm £3,000


The Sea Opens and Closes Holding on to a Secret Illusion, 2021
Acrylic mixed media on paper. Framed 28cm x 44cm x 2.5cm. £375.00
- The frailty of nature is ever on my mind, like the fleeting crash of waves upon the shoreline
- A Time in Between Unknowing and Uncertainty
,
2021
Acrylic mixed media on paper. Framed 20cm x 61cm x 2.5cm £ 589.00 each