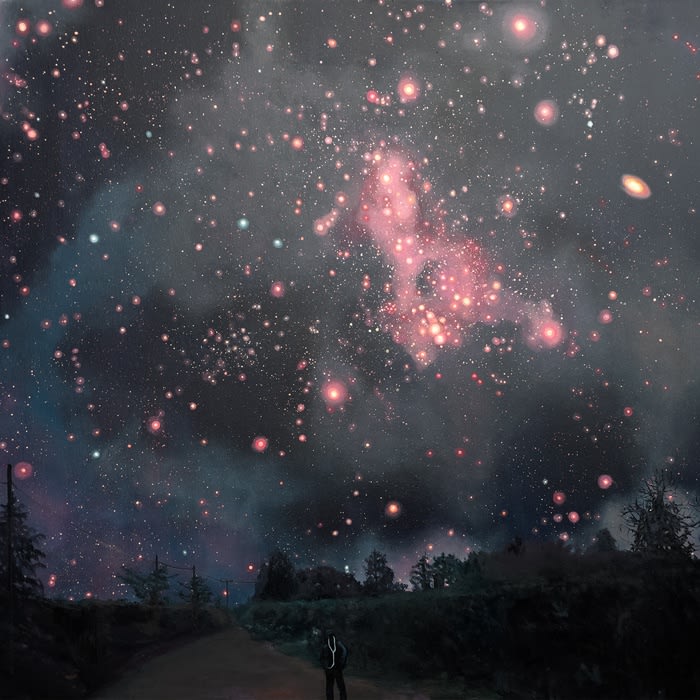 The detail (above) taken from a new painting called "All our Dreams" is by Norfolk-based artist Claire Cansick. We would argue that work like this also helps us to reflect upon the boundless potential for change and hope that can be found when we look upwards and beyond the everyday to the star-filled night skies ahead.
We are currently undertaking studio visits to explore the personal 'dreamscapes' that many of the artists and makers we work with employ to feed their particular vision of the world. We are pleased that many will join in our events scheduled for the coming year. In addition, new venues are being considered and booked for our pop-up exhibitions. All this promises to provide a varied and dynamic programme throughout 2023.
Take a look at new works produced recently and we look forward to sharing what lies ahead in our 2023 programme when we have more details.
CLICK TO VIEW OUR COLLECTION OF PAINTINGS
CLICK TOVIEW OUR COLLECTION OF WORKS ON PAPER
CLICK TO VIEW OUR COLLECTION OF SCULPTURE
CLICK TO VIEW OUR COLLETION OF THE HANDMADE
CLICK TO VIEW OUR COLLECTION OF PHOTOGRAPHIC WORK
CLICK TO VIEW OUR COLLECTION OF TEXTILE ART
CLICK TO VIEW OUR COLLECTION OF ENVIRONMENTAL ART
About the author
Paul Vater
PAUL VATER
Paul conducts studio visits to maintain strong relationships with artists, designers and craftspeople who show their work with us. He manages the main C&C website and has developed the online shop where selected works are presented for sale.
Paul established his design company, Sugarfree, in 1990 and quickly gained a reputation for delivering fresh, effective marketing campaigns and brand identities for clients including Save the Children Fund, United Nations Association and UNHCR. Over the years those added to the roster include IPC Magazines, Arts Council England, The Roundhouse, Barbican Centre, Arts Marketing Association, Look Ahead Housing and Care, Paddington Waterside, BBC Worldwide, Commonwealth Foundation, Prestel, City of London Corporation, Baker Street Quarter, Victoria BID and the University of East Anglia.