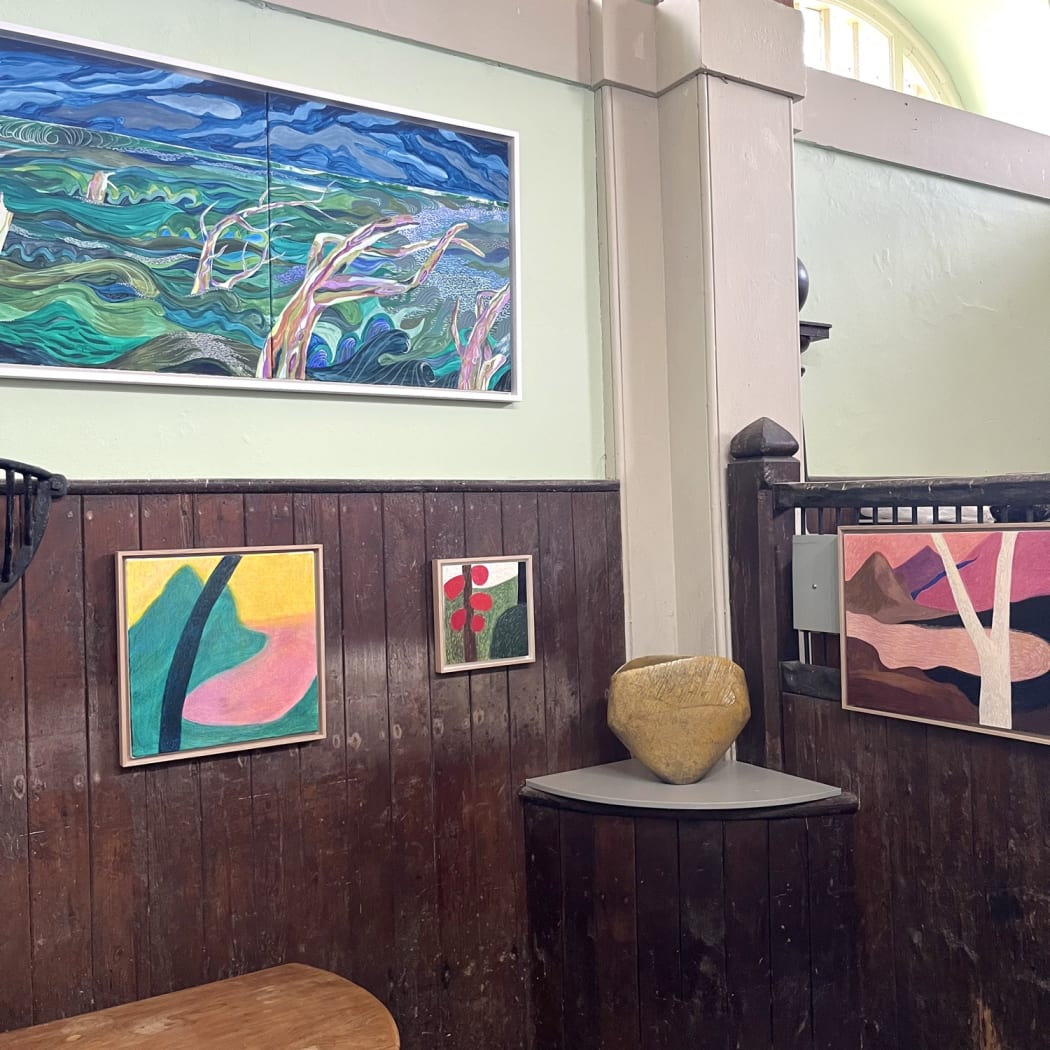 Paintings by Linda Jamieson
This includes the alchemy of imaginary landscapes, painted by Linda Jamieson, as well as the overwhelming swell of the North Sea experienced first hand by year round swimmer and painter Claire Cansick. We are showing for the first time new work by Victoria Sebag, colourist and creator of some wonderfully uplifting canvases of cherry tree blossom, wild flowers and sea holly.
Kinetic sculpture Trio, Doves and Crecents, 2023 by Andrew Jones


Paintings by Victoria Sebag

Paintings by Claire Cansick and ceramics by Stephen Murfitt

There is fresh work by 30+ leading artists and makers from across East Anglia at Houghton Hall Stables, from Sunday 23 April until 1 October. Opening hours are published on the Houghton Hall website: 11am to 5pm Wednesday and Thursday, and Sunday, throughout most of the summer changing to an open Saturday from July. Do check before starting out!
The main exhibition - Sean Scully at Houghton Hall – Smaller Than The Sky, also opens on 23 April, until 29 October 2023. Details on opening times and ticket prices are available at houghtonhall.com