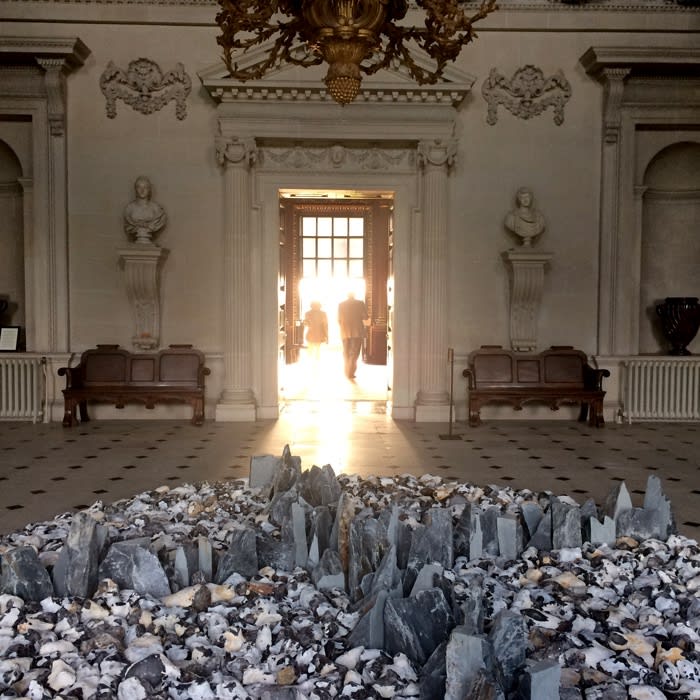 Richard Long's work is rooted in his deep affinity and engagement with nature, developed during solitary walks. His new pieces in the grounds of Houghton Hall using local carrstone, trees from the Estate and slate accompany the permanent Long sculpture, Full Moon Circle, which was commissioned for Houghton Hall in 2003.

There will also be mud paintings and smaller-scale works in gallery spaces, as well as historic material relating to the artist's career. The exhibition will be curated by Lorcan O'Neill, in association with the artist, and will be accompanied by a specially-produced catalogue.


EARTH SKY opens on 30 April and runs until 26 October (selected days) will be the the significant installation since his retrospective at Tate in 2009, and will be a unique opportunity to see new site-specific works set within the historic landscape and gardens at Houghton. His exhibition can be seen alongside permanent artworks by a range of contemporary artists, including James Turrell, Zhan Wang, Jeppe Hein, Stephen Cox, Rachel Whiteread, Anya Gallaccio and Phillip King.