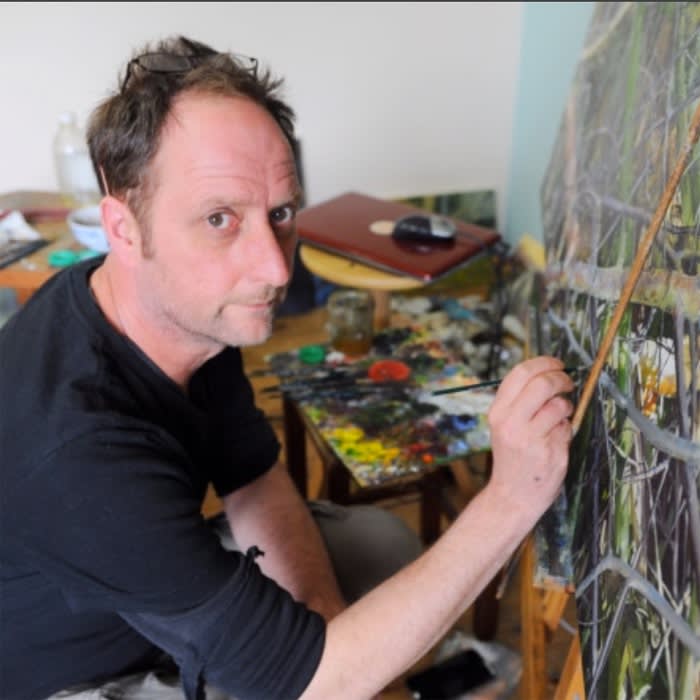 The full interview with Paul can be read in KL Magazine for September

Paul P Smith uses traditional techniques to produce work of exceptional quality, often on a large scale. He attempts to produce paintings that are, in some way tactile, sensitive and meaningful, and to create realism that is not simply photographic.

Paul's work has gained recognition with paintings in several private collections. Paul has been a BP Portrait Award finalist in 2015 and 2017. His newest work "Towards Home" has been entered into The Columbia Threadneedle Prize 2018 that champions figurative art today.


About the author
Paul Vater
PAUL VATER
Paul conducts studio visits to maintain strong relationships with artists, designers and craftspeople who show their work with us. He manages the main C&C website and has developed the online shop where selected works are presented for sale.
Paul established his design company, Sugarfree, in 1990 and quickly gained a reputation for delivering fresh, effective marketing campaigns and brand identities for clients including Save the Children Fund, United Nations Association and UNHCR. Over the years those added to the roster include IPC Magazines, Arts Council England, The Roundhouse, Barbican Centre, Arts Marketing Association, Look Ahead Housing and Care, Paddington Waterside, BBC Worldwide, Commonwealth Foundation, Prestel, City of London Corporation, Baker Street Quarter, Victoria BID and the University of East Anglia.