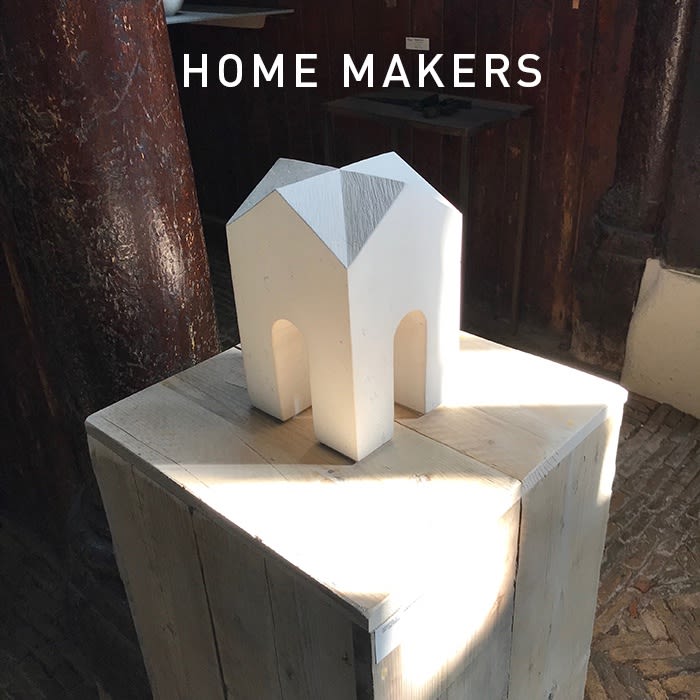 We are delighted to have secured a number of new designers to join those we already showcase who design for the home and individual. We are adding to this number all the time in an effort to reflect the quality and breadth of talent providing design solutions for the home. Take a look at our collection by looking at the details below.


TEXTILES BY LAURA FLETCHER
This is Laura's first collection of woven and striped cushions,throws and accessories. All feature beautiful stripe combinations – her love of stripes, colour and texture runs through all of her work.


STEVE GORE-ROWE
With a background in Graphic Design, Steve now concentrates his creativity on making decorative and functional interior pieces using new and used materials. Based in West Norfolk, he applies combinations of modern and traditional workshop skills to create original designs which explore contrasting materials and surface finishes.


SUZI JOEL
Suzi's work contemplates attachment and habitat, using a variety of materials including wood and woven fibre, with her latest projects using the seaweed-like Flustra Foliacea. Through bringing it into an altogether unfamiliar context - trading the sea for an oak frame - her latest works invite new perspectives. Each piece is bespoke and commissions can be made for specific dimensions different to those listed.
CHARLOTTE PACKE
Charlotte is a lighting designer and artist who has been working with lighting since 1990, designing bespoke luminaires for private and corporate clients as well as manufacturing small batch runs for selective retail outlets.


PAR AVION
par-avion is a Norfolk-based furniture and lighting design partnership consisting of Simon and Monica Cass. With diverse backgrounds spanning architecture, interiors, lighting and furniture, their work is evocative of a carefully crafted process that mixes traditional craft and modern styling.
RICHINGS GREETHAM
Richings Greetham is inspired by the skill and care of traditional makers, combining integrity and honesty with a utilitarian eye for detail. Designed in Norfolk and developed for simplicity and function. Everything follows the principles of good design, both practical and highly aesthetic.