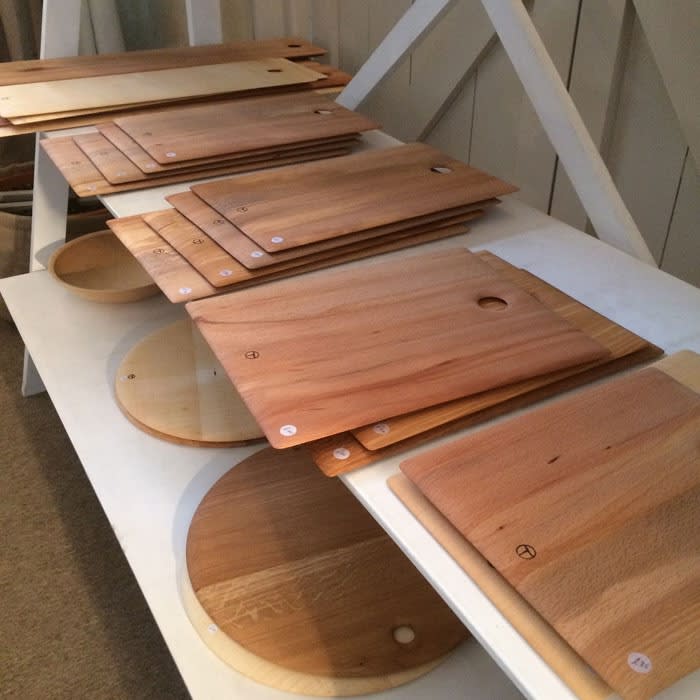 Tim is looking to expand into lighting and s currently working with different woods in order to achieve the thinnest/most translucent finish possible. We are hoping to showcase these new pieces early in 2018.

Tim's process takes him all the way from the tree to the finished product. There are several trees now earmarked for arrival at his studio during 2018. Once timber has been roughly chainsawed into chunks/planks it is kiln dried over several months at 40 degrees with a de-humidifier. When ready the timber is then shaped and finished.

Unlike factory processes which would reject rough pieces that had warped or split, Tim is able to re start the process again in order to give pieces a second chance. These details give each of his pieces a unique and one-off quality.