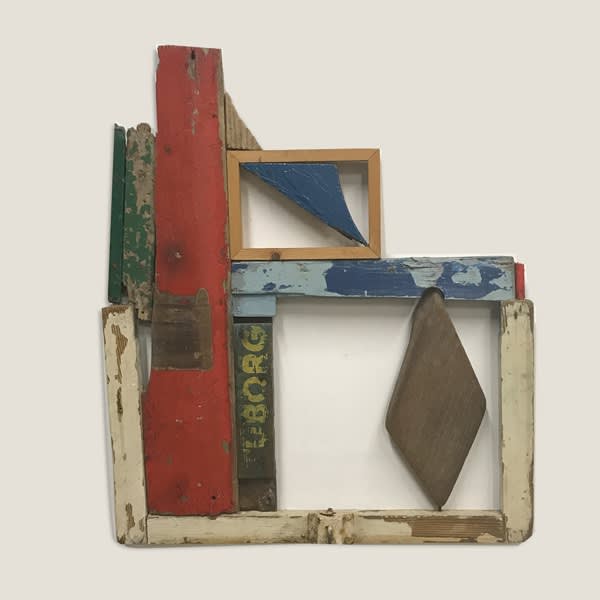 Margaret Mellis was born in China, the daughter of a Presbyterian missionary. Her family returned to East Lothian, Scotland when she was one year old, shortly after the First World War broke out.

She studied at Edinburgh College of Art (1930 to 1934) and used a travel scholarship to study in Paris. She met the art critic Adrian Stokes in 1936 and they married in 1938. They visited Ezra Pound in Italy during their honeymoon and returned to London, where she studied at the Euston Road School.

They moved to "Little Parc Owles" in Carbis Bay, near St Ives, in 1939. This move to Cornwall was to be a catalyst for the burgeoning modernist movement that was to become internationally renowned throughout the middle of the 20th century. They were soon joined by their friends Ben Nicholson and Barbara Hepworth and then Naum Gabo and his wife Miriam. Other visitors included Victor Pasmore, Graham Sutherland, William Coldstream, Julian Trevelyan and Peter Lanyon, and later a second wave including Roger Hilton, Patrick Heron, Terry Frost and Bryan Wynter.

Margaret was encouraged to paint small abstract works, and to produce intricate collage. She was inspired by the naïve painter Alfred Wallis. Her son, Telfer (also an artist now), was born in October 1940.

Mellis left the St Ives area in 1946 after the breakdown of her marriage. Patrick Heron introduced her to the painter and collage artist Francis Davison, also recently divorced; they married in 1948 and lived for two years in the run-down Château des Enfants on the Cap d'Antibes. They moved to Walberswick in 1950, later moving to a smallholding at Syleham, near Diss. After 25 years of relative isolation and self-sufficiency, broken occasionally by visiting artist friends, then moved to Southwold in 1976, where she began to create driftwood sculptures - works we are showing at Houghton Hall this year date from the 1980s.


(text taken from Andrew Lambirth "Margaret Mellis Paintings and Constructions" The Redfern Gallery, Tate Modern and Wikipedia)