You can see many examples of the artists, designers and makers we showcase in our online shop where we present their work for sale all year round. From March 25 to 29 July we are bringing a selection of these people to showcase their most recent pieces to visitors to Houghton Hall in North Norfolk.

Our Pop Up Shop will run alongside a major exhibition by Damien Hirst who is bringing colour space paintings and a number of sculptures to the main house, stable courtyard and grounds.

Take a look at some the wonderful landscape artists we are displaying in the stables at Houghton Hall. Here is a small snapshot of one corner of our exhibition featuring the work of Will Cutts, Thomas Leveritt and Cornelia FitzRoy

These three artists – as well as others you will discover when visiting – capture the splendour of the natural landscape, depicting the beauty of coastal reaches, open fields, fens and woodland, employing traditional painting techniques in figurative and abstract styles, including oils, pastels and acrylic paint.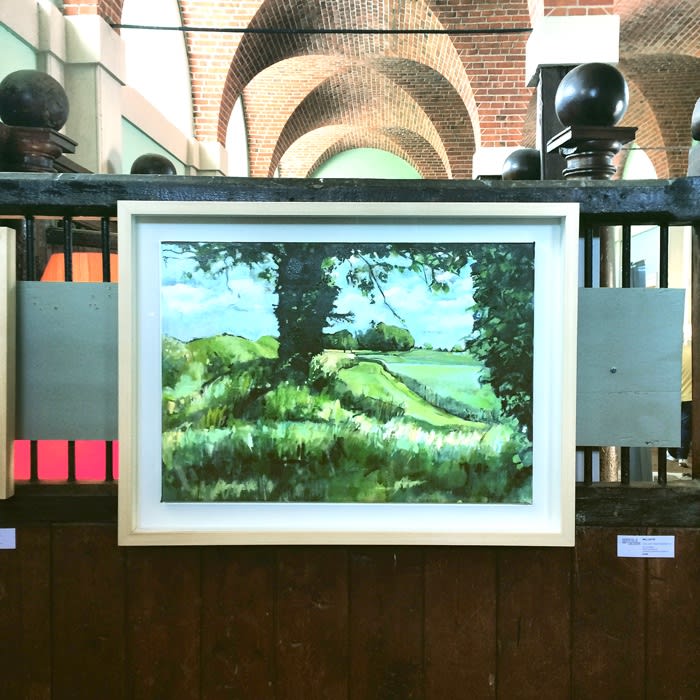 WILL CUTTS
Will grew up in Nottingham, studied at Stourbridge College of Art and obtained a First Class BA Hons in Fine Art. He moved to London in 1986 and has divided his time between working with artists and galleries, as well as on his own work. He has followed the work of influential Californian landscape painter Richard Diebenkorn. Will has exhibited his work with the Royal Society of British Artists at The Mall Gallery and The Millinery Works Gallery in London, as well as numerous group exhibitions. Will has been painting Norfolk landscapes during the last 20 years and moved to North Norfolk four years ago.


THOMAS LEVERITT
Thomas is a half-American, half-English artist, writer and producer for commercial advertising. His carefully observed paintings have a photographic quality. They look as if they have been the product of a sophisticated hybrid somewhere between academic virtuosity and digital facility, as if shot by a lens. His paintings describe corners of the English landscape that appear to have changed little for decades. One can imagine Leveritt coming across the scenes he paints 100 years ago. He has received the Carroll Medal for Portraiture from the Royal Society of Portrait Painters, the Somerset Maugham Award for Literature and the Betty Trask first novel award.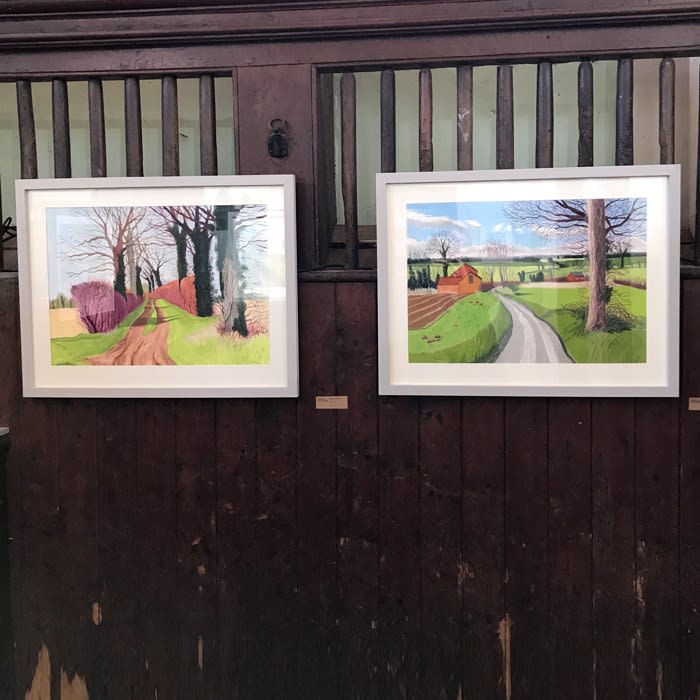 CORNELIA FITZROY
Cornelia Fitzroy is a landscape painter based in East Anglia. She trained at Byam Shaw and Chelsea School of Art, where she achieved a BA Honours degree in Fine Art. Her work is a direct response to the changing colours, light, weather and seasons, and is created outside, 'plein air', in pastels and acrylics and watercolour. Cornelia is a member of Group Eight, a collective of 8 Norfolk painters, who meet regularly for life drawing sessions.