MORE ABOUT BRIDGET HERIZ
We are presenting a series of smaller painted works on paper by Bridget. These form an important part of her creative process as a sculptor. Bridget has shown her work at The Royal Academy London, The Cut in Halesworth Suffolk and internationally. She trained at Goldsmiths College and Ravensbourne College of Art and Design (1973-77). She moved to Great Yarmouth in 2002.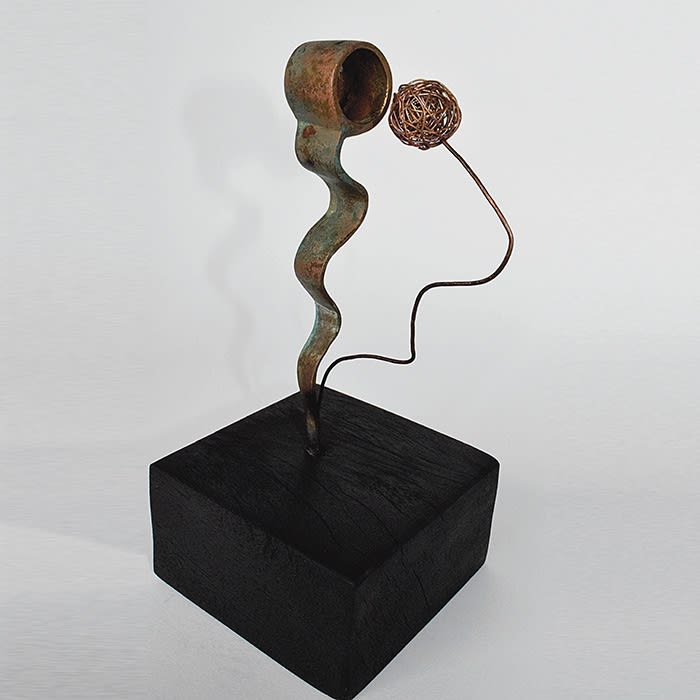 MORE ABOUT KERON BEATTIE
Keron gained a First Class BA (Hons) in Contemporary Art and Design (2016) and a MA Fine Art with Distinction (2018) from NUA. His work for A Fine Balance is concerned with the natural world under pressure including disconnection with nature and natural cycles.

Keron prefers to use found and recycled objects, generally working by hand using traditional tools and techniques. This slower process encourages a way of seeing and then re-seeing the materials and allows new ideas and forms to emerge. He is currently exploring how traditional jewellery making materials, processes and forms can inform and influence his small sculptural works.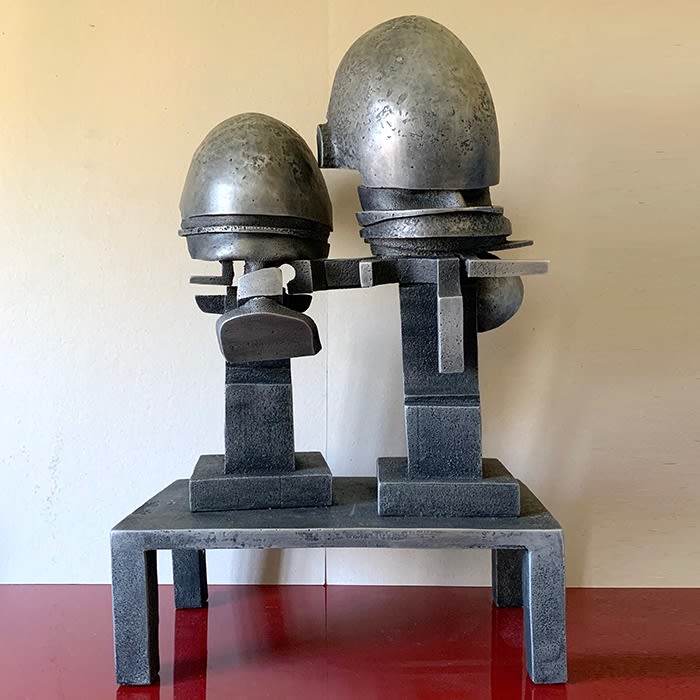 MORE ABOUT JONATHAN CLARKE
Jonathan Clarke was born in 1961 in Suffolk where he continues to live and work today. At the age of 16 he took up an apprenticeship with his father, the sculptor Geoffrey Clarke (RA), and began exhibiting his own sculpture in the early 1980s. He works in sand-cast aluminium, initially carving his sculpture in polystyrene. This method relies on the destruction of the original mould as it is vaporised by molten aluminium. The result is an entirely unique, one-off sculpture.