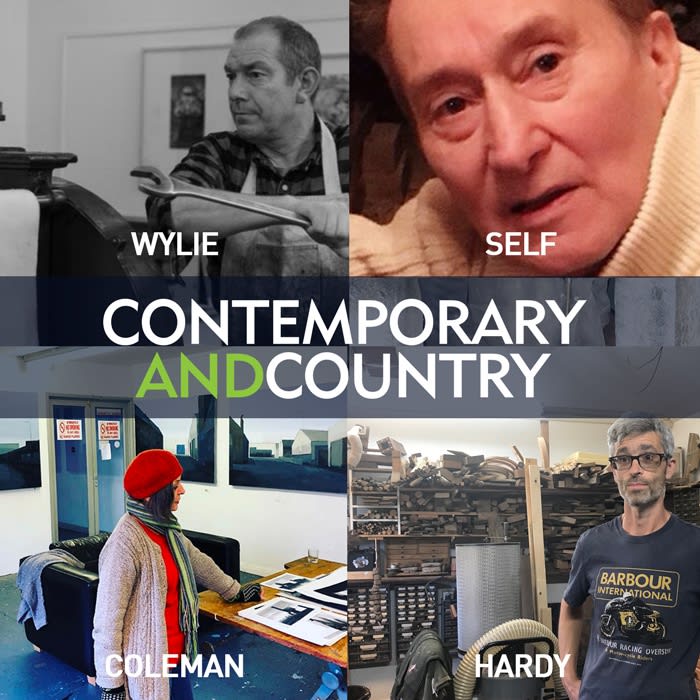 Discover more about renowned pop-artist Colin Self, as well as the Suffolk based sculptor Roger Hardy. For each artist, it is the effects of the natural and man-made environment on found fragments that forms the core of the works they create. Katargyna Coleman explores industrial and urban landscapes within Great Yarmouth. Peter Wylie's studies look at the North Sea waves as they break on the beaches of our region. Both evoke memories of its fishing past and communities reliant on the sea both past and present, and from British to foreign shores.


>

View more from this newsletter
Related artists
About the author
Paul Vater
PAUL VATER
Paul conducts studio visits to maintain strong relationships with artists, designers and craftspeople who show their work with us. He manages the main C&C website and has developed the online shop where selected works are presented for sale.
Paul established his design company, Sugarfree, in 1990 and quickly gained a reputation for delivering fresh, effective marketing campaigns and brand identities for clients including Save the Children Fund, United Nations Association and UNHCR. Over the years those added to the roster include IPC Magazines, Arts Council England, The Roundhouse, Barbican Centre, Arts Marketing Association, Look Ahead Housing and Care, Paddington Waterside, BBC Worldwide, Commonwealth Foundation, Prestel, City of London Corporation, Baker Street Quarter, Victoria BID and the University of East Anglia.